The best plumbers in Laguna Beach, CA use the best products available in the industry. They put the needs of their customers first, ensuring every plumbing repair is of the highest quality. At McKeown Plumbing, we use Viega's ProPress and MegaPress systems to keep our customers' water clean and ensure top satisfaction. Here's what you need to know about these systems:
They're versatile systems: ProPress and MegaPress systems are great for a full range of projects. These products are suitable for residential, commercial, and industrial installations. They have been approved for more applications than any other type of system.
They offer secure connections: Other methods can't guarantee a secure pipe connection. These systems, however, offer a secure connection that provides smooth operation and prevents leaks and contamination. The result is clean, reliable water.
They save time: No one wants to pay a plumber for hourly work that takes a long time to complete. By using ProPress and MegaPress solutions, professionals can create a secure connection in less than 10 seconds. This saves time on installations and plumbing repair in Laguna Beach, CA, and this savings is passed along to the customer.
They're environmentally friendly: Not all plumbing solutions are green. ProPress and MegaPress systems are environmentally friendly. They leave no exposed tarnish or material buildup, which helps keep water and the surrounding environment clean. The results also look sharper, for a clean, professional appearance.
Soldering isn't as secure: Traditional soldering techniques simply don't achieve the same secure connection possible with modern solutions like ProPress and MegaPress. The process is less exact and can leave connections unstable or incomplete.
Soldering isn't as clean: Soldering involves melting metals and can expose water sources to chemicals and elements that are unsafe for consumption. To maintain clean, safe water, systems such as ProPress and MegaPress are ideal. At McKeown Plumbing, we use these systems to ensure top-quality water for our customers.
Soldering is more involved: If you want to spend minimal time on plumbing repair, soldering is not the best solution. This process can prove to be a tricky one and can require extra time to get it just right. Why pay more when the best plumbers in Laguna Beach, CA can use ProPress and MegaPress systems to quickly complete your plumbing project?
Soldering may expose lead: In older homes, lead may be present in the plumbing. Using a soldering process may expose the water to lead, which has been shown to cause serious health concerns. To avoid this risk, plumbers can use ProPress and MegaPress systems rather than soldering when completing plumbing repairs in Laguna Beach, CA.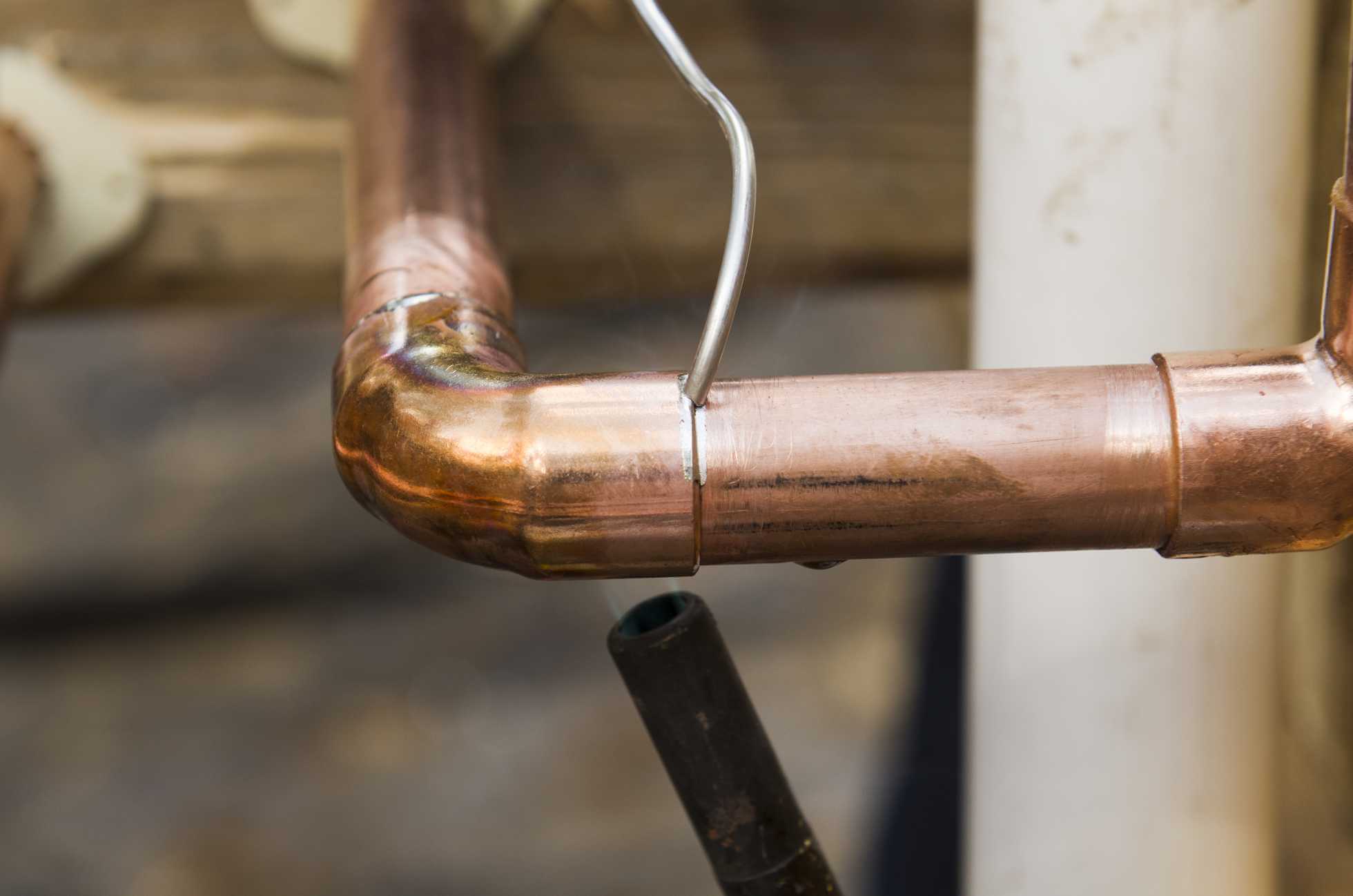 Get The Best Solutions
The McKeown Plumbing team can solve the toughest water and sewer problems. We use only the best solutions for our customers. Systems like ProPress and MegaPress are staples for our technicians, who are among the best plumbers in Laguna Beach, CA. For industry-leading solutions to your plumbing concerns, contact our team today. We've been serving the area with quality products and services since 1975. Reach us at 949-497-1108 for more information.